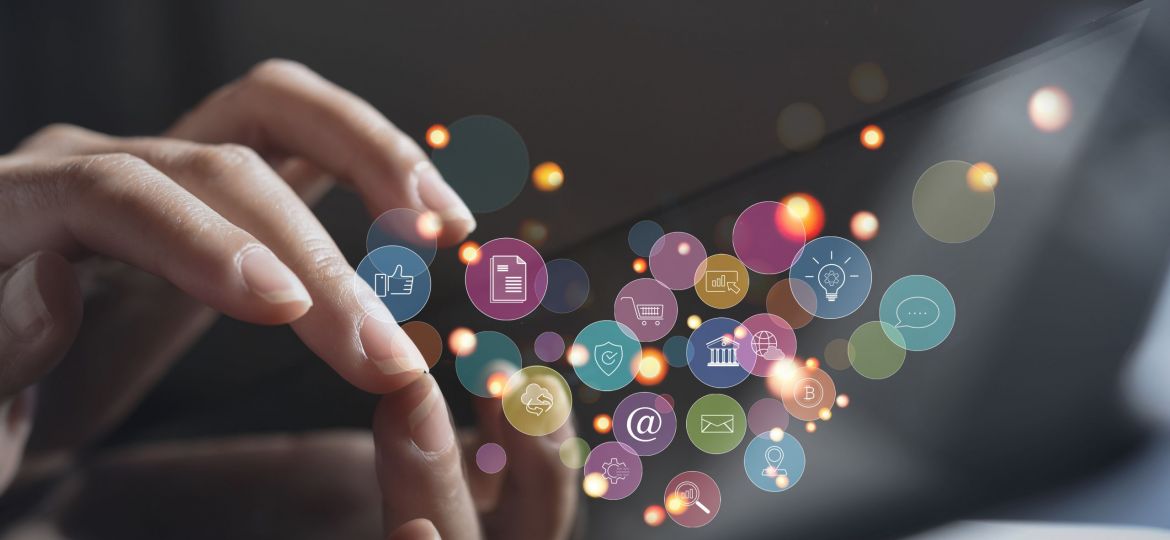 With the accelerated growth in e-commerce over the past few years, consumers have quickly come to adopt and prefer a shopping experience that is personal, transparent, and convenient. As consumers have become accustomed to these conveniences in day-to-day transactions, it makes sense that their desire would be to streamline big-ticket transactions such as buying a car or motorcycle. Digital retailing is the answer to this quickly evolving transactional consumer demand. To get your gears turning, we have compiled five reasons why your dealership should embrace digital retailing.
1. Keep Your Dealership Competitive in the Digital Marketplace
Consumers of big-ticket items are increasingly interested in completing their purchase process online. In fact, 60% of in-market motorcycle shoppers said they are interested in making a purchase online. 1 Implementing digital retailing evolves the purchasing process to meet consumers' shopping preferences, thus positioning dealerships to win customers over their competitors
2. Speed Up the Buying Process

Digital retailing saves time for customers & dealers alike. Customers enjoy the convenience of gathering all of the information they need to make an informed decision from the comfort of their home. When they find a unit they like, they can go through purchase options at the click of a button – like selecting payment preferences and signing a digital buyer's order. With the majority of the details and paperwork handled completely online, this frees up your time as a dealer to focus on driving new customers to your dealership and broader business goals.
3. Protect Profit Margins
A common misconception about digital retailing is that it takes away from a dealership's profits. According to a National Automobile Dealers Association (NADA) report, auto dealers who had digital retailing capabilities in April 2020 indicated that their gross profit per vehicle sold increased, versus dealers who did not have digital retailing capabilities.2 With digital retailing, your dealership can maintain control of the entire process to ensure that the consumer who chooses to transaction 100% online is presented with the same buying options that they would be presented with during an in-person transaction.
4. Receive Rich, High Intent Leads
For some consumers, nothing can replace in-person customer service. With a digital retailing strategy in place, those consumers can complete as much or as little of the digital retailing process as they would like before stepping foot into your dealership – and you will be well prepared to close them! Digital retailing leads are delivered with rich information about each of the consumer's digital interactions throughout the online process such as their preferred vehicle, budget & payment preferences, financing approval status, delivery preferences etc. Leverage richer leads from high intent consumers to engage potential customers in a whole new way!
5. Step Into Digital Retailing At Your Own Pace
Adopting a digital retailing strategy will set you apart while allowing you to reach customers outside of your normal radius. However, implementing digital retailing does not have to upend your business processes or require drastic changes overnight. The right digital retailing strategy will integrate into your current processes, complement your selling protocols and be flexible to offer right-sized solutions that allow your dealership to acclimate and thrive in this new consumer engagement realm.
Did you know that Trader Interactive now offers our 'Buy Now' end-to-end digital retailing solution for our dealers on Cycle Trader? Dealers can activate digital retailing on existing packages in a few easy clicks. To learn more or to enable the 'Buy Now' feature on your listings, visit us at https://cycletradermediakit.com/buy-now/ or contact your Cycle Trader representative.
Sources: 1. Hotjar, 2022; 2. NADA, 2020