Inform Your Business With Strategic Insights From Cycle Trader's In-House Marketing Experts.
For more information on how Cycle Trader can help you reach your advertising potential, please email Marketing@CycleTrader.com.
Digital Marketing Strategy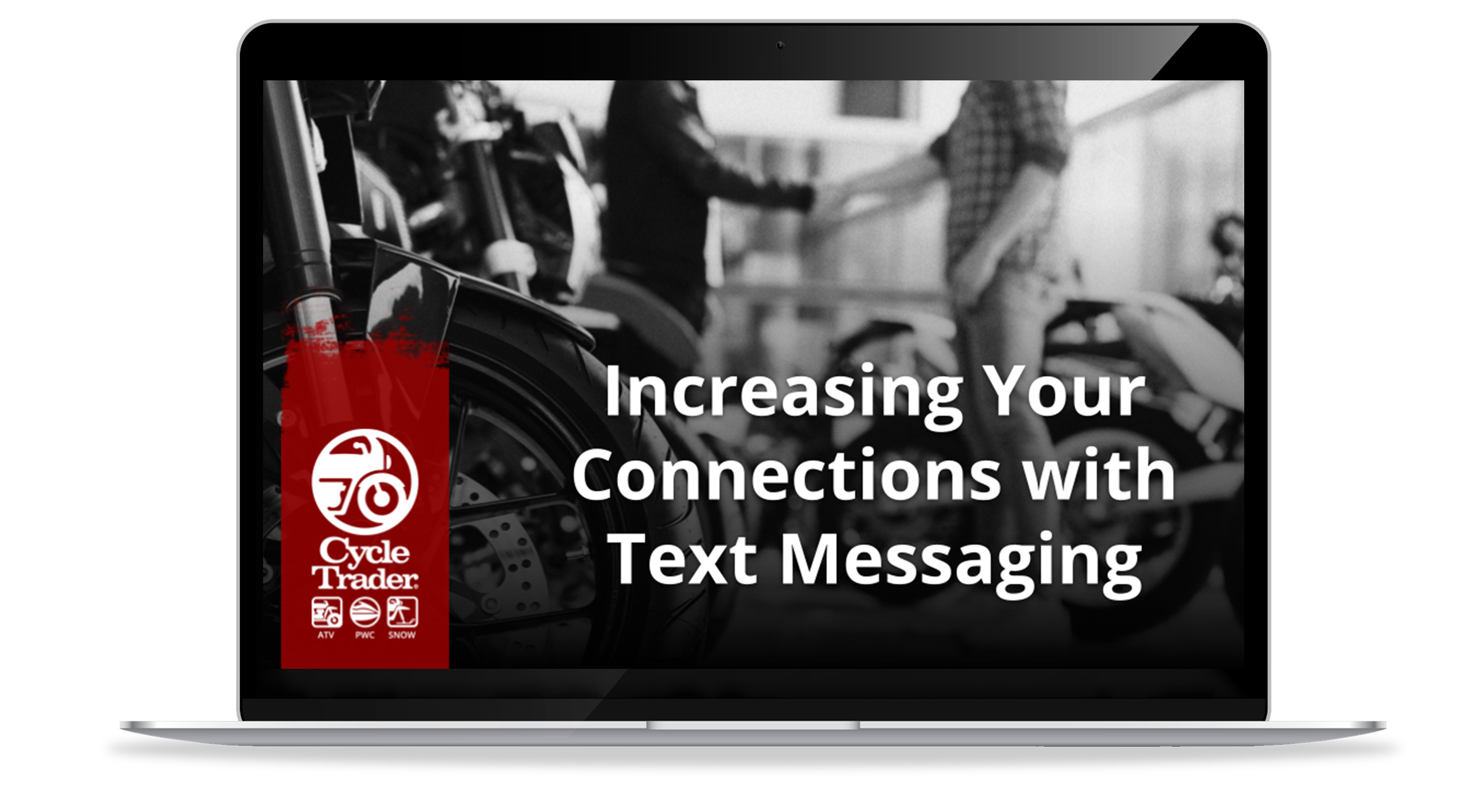 Increasing Connections with Text Messaging
Cycle Trader is giving you an inside look into why texting should matter to you and your dealership. In less than 10 minutes, we'll cover best practices to follow when texting potential buyers while reviewing Cycle Trader's new SMS text messaging feature.
Scrappy Marketing Tactics: Drive Leads Without Cutting Into Profit Margins
With marketing and sales moving online, this webinar is here to help you expand your dealership's digital presence while not spending a dime, or at least very little. This is what we call "being scrappy" in marketing. We'll cover each of these scrappy marketing tactics and how you can easily implement them. We'll then take it one step further, which will employ a similar tactic but with a low investment. Forget the idea that effective marketing costs thousands of dollars. Download this webinar today to learn how to get the most return on your investment with scrappy marketing.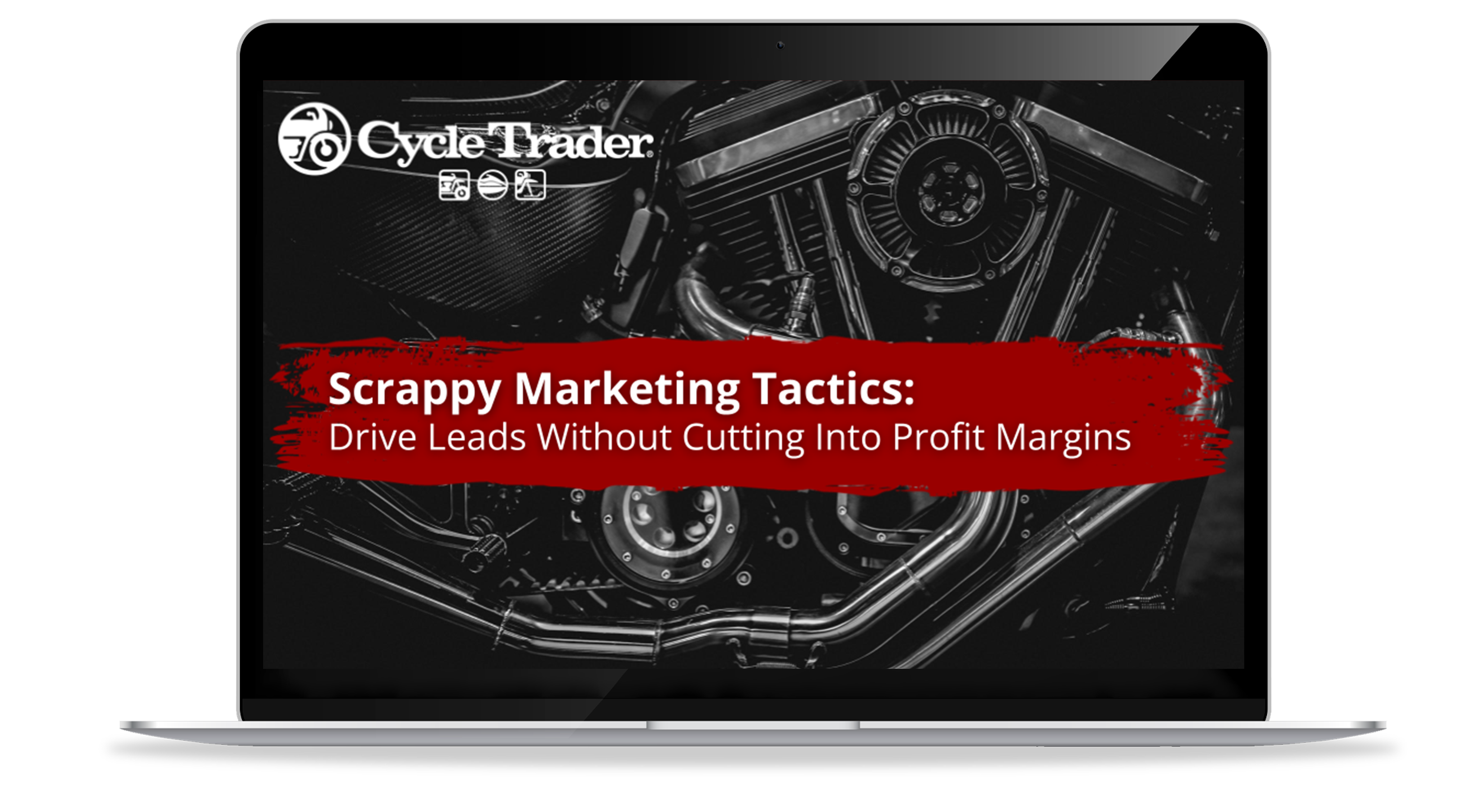 Lead Enrichment: Training the Trainer
Lead Enrichment gives you an inside look into your consumers. This webinar takes a deep dive into this offering to show you how to use data to inform your dealership and convert leads into sales.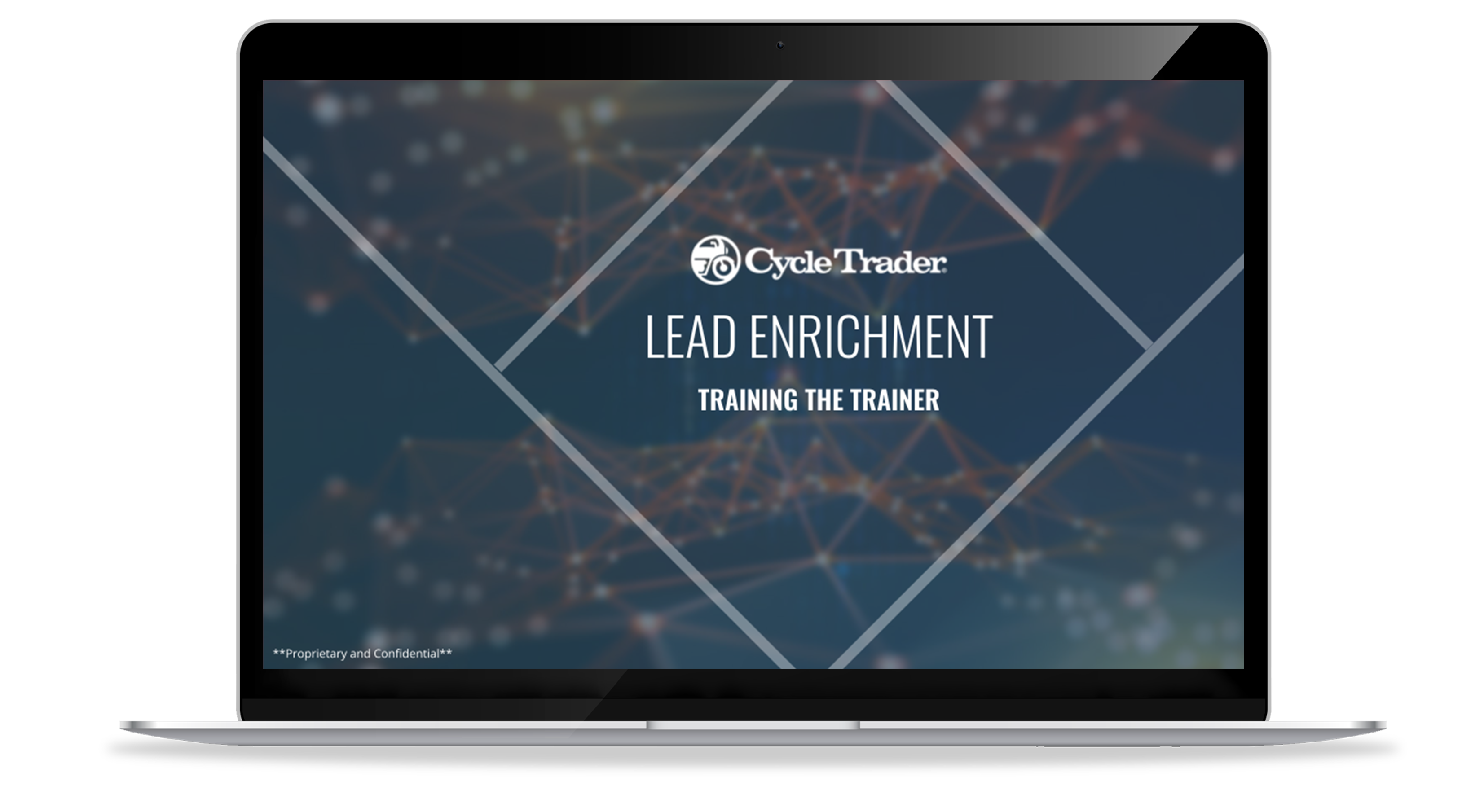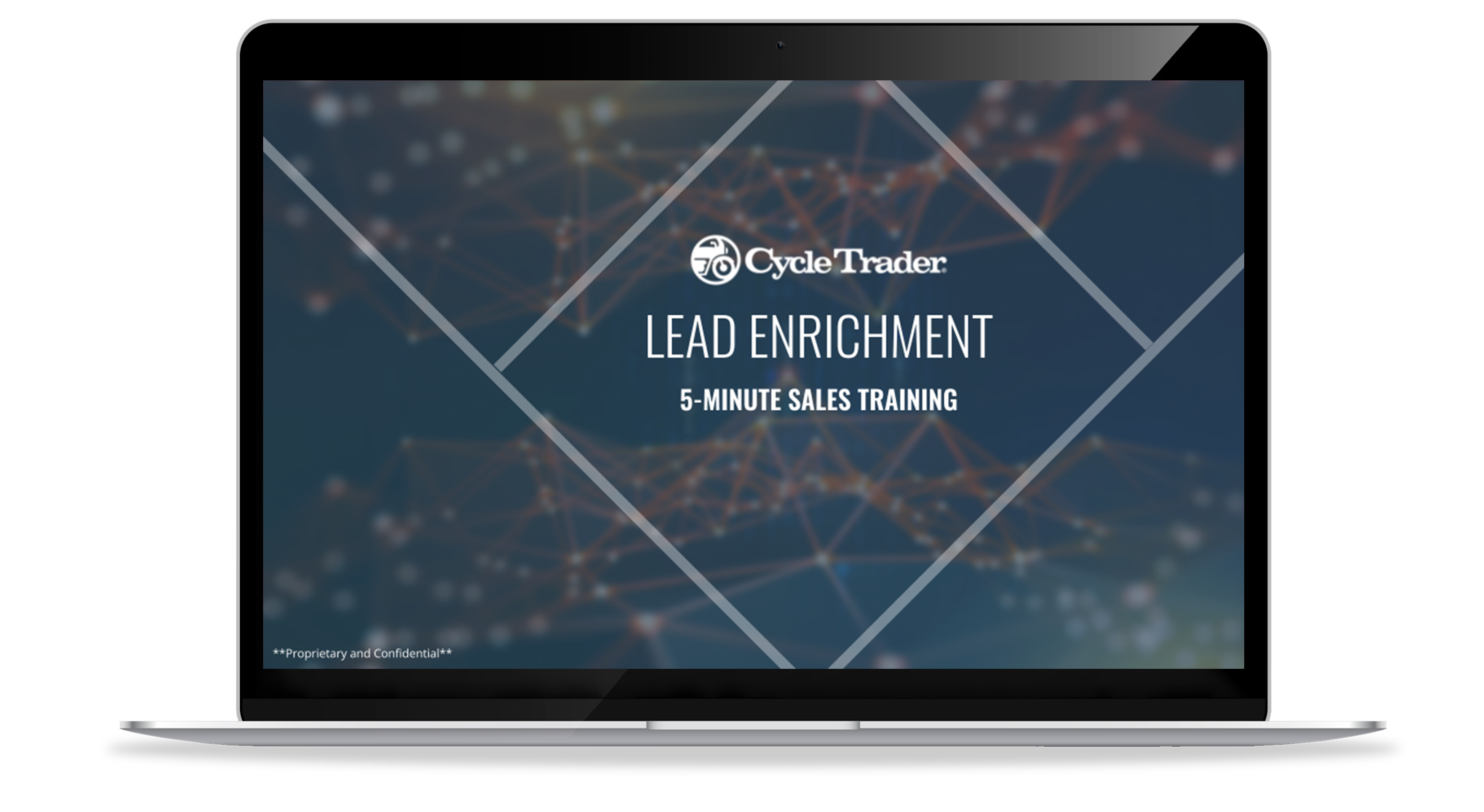 Lead Enrichment: 5-Minute Sales Training
Leveraging your leads has never been more important to the sales process as it is today. Through our Lead Enrichment: 5-Minute Sales Training webinar, you'll learn how to leverage insights and data available from your leads, turning them into sales.
Retargeting 101: Re-engage Your Potential Buyers
Have you ever gone to buy something online, decided not to, then saw advertisements for it every day until you actually purchased it? This is the power of retargeting. In this webinar, we'll show you how retargeting works and how it can be beneficial to your sales process.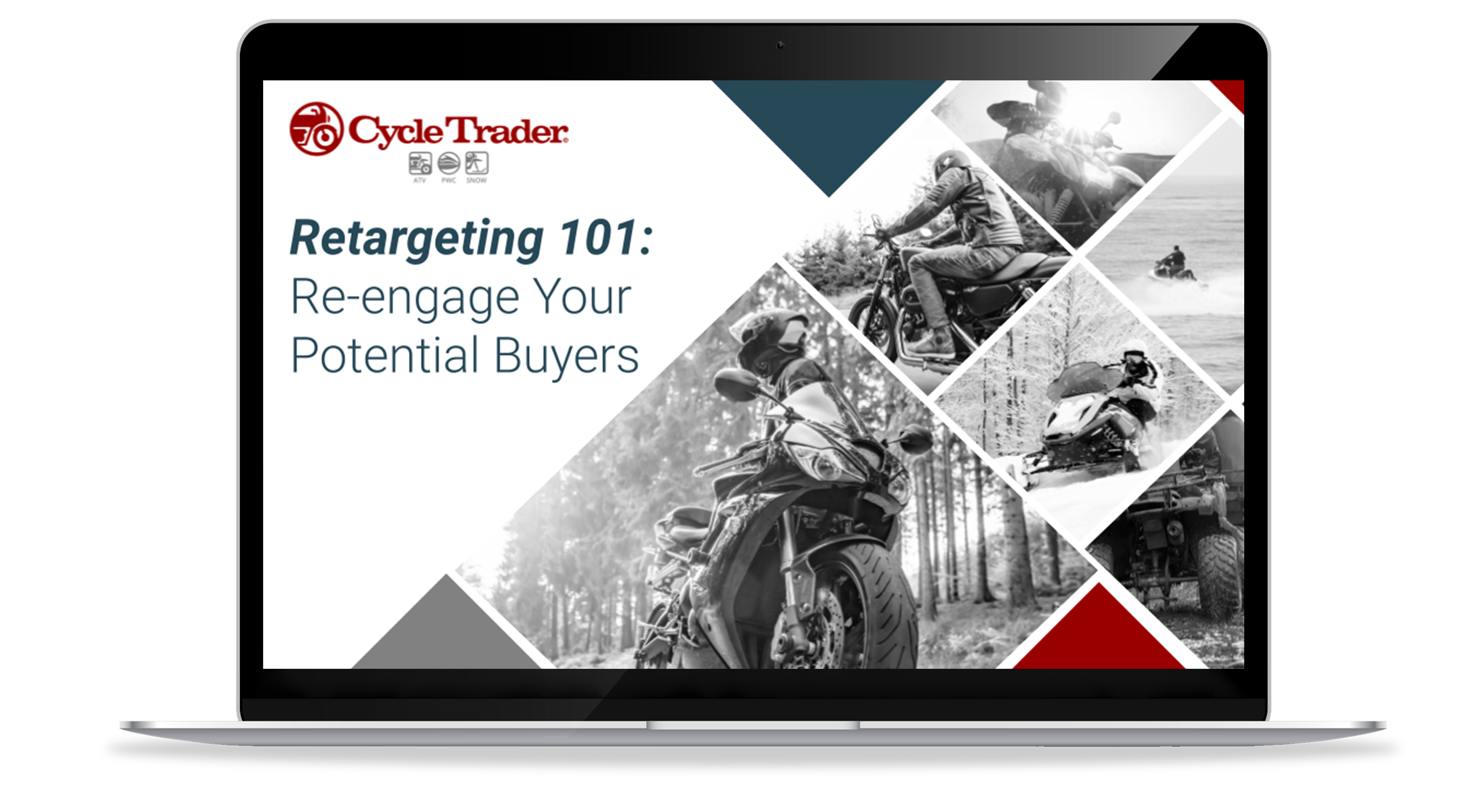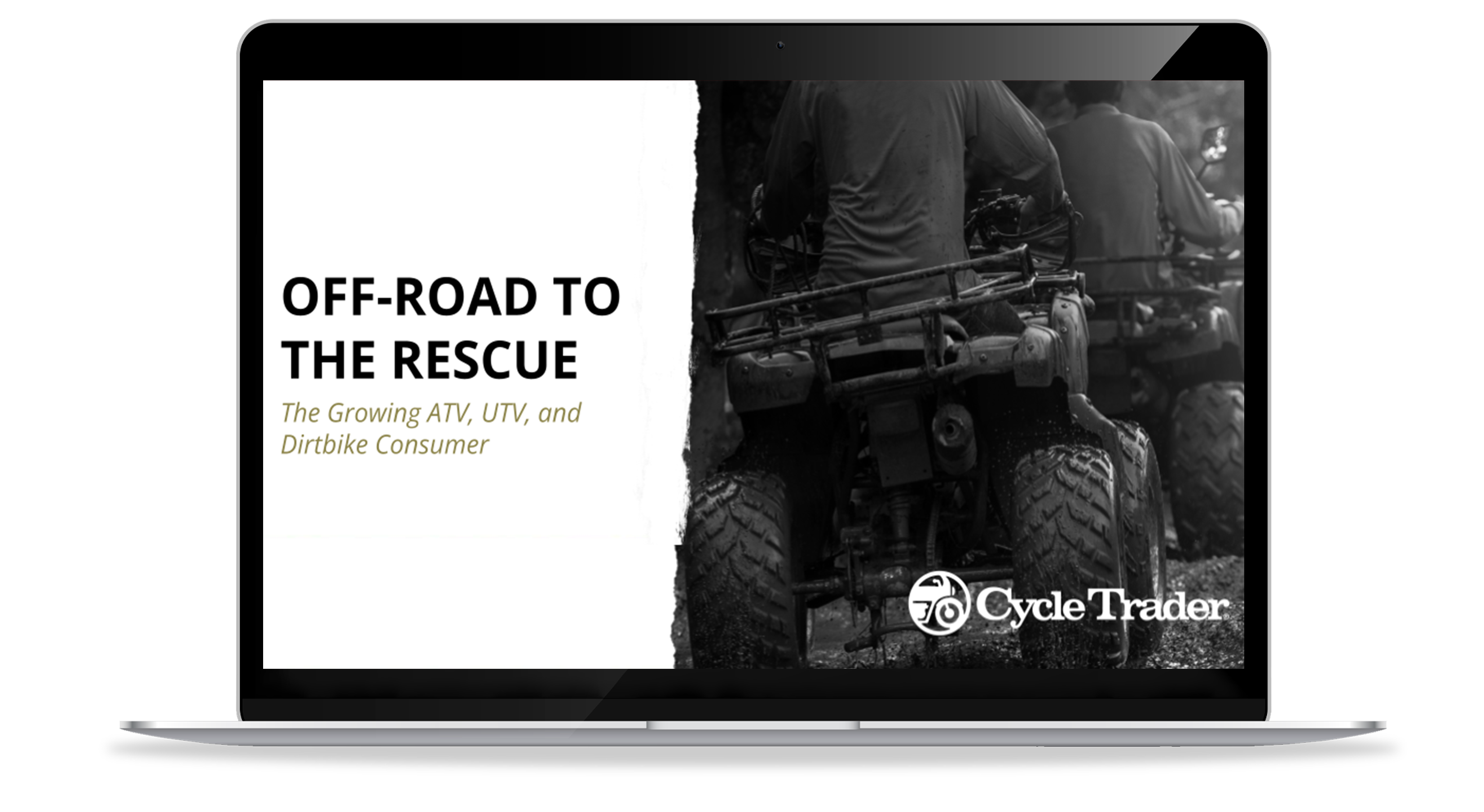 Off-Road to the Rescue: The Growing ATV, UTV, and Dirtbike Consumer
Paige Bouma is the Vice President of Cycle Trader, ATV Trader, PWC Trader, Snowmobile Trader, and RV Trader. In this on-demand webinar, Paige walks listeners through how the ATV, UTV, and dirtbike market is growing and how your dealership can evolve to keep up. Paige will cover who this growing audience is, how they're searching, and what expectations they have, then take a deep dive into what your dealership can do to drum up attention from them.
How to Tailor Your Marketing to Reach Untapped Shoppers
We know that an online presence is now a crucial part of the buying process. However, tailoring your marketing strategy to reach new audiences can be a daunting task. In this webinar, we'll discuss the current state of the industry, rider demographics, and how to target new demographics you may not have considered.