Gain a Competitive Edge In Your Dealership with Digital Marketing Strategies from Cycle Trader.
Inform Your Digital Strategy With Tips From Cycle Trader's In-House Digital Marketing Experts.
For more information on how Cycle Trader can help you reach your advertising potential, please email Marketing@CycleTrader.com.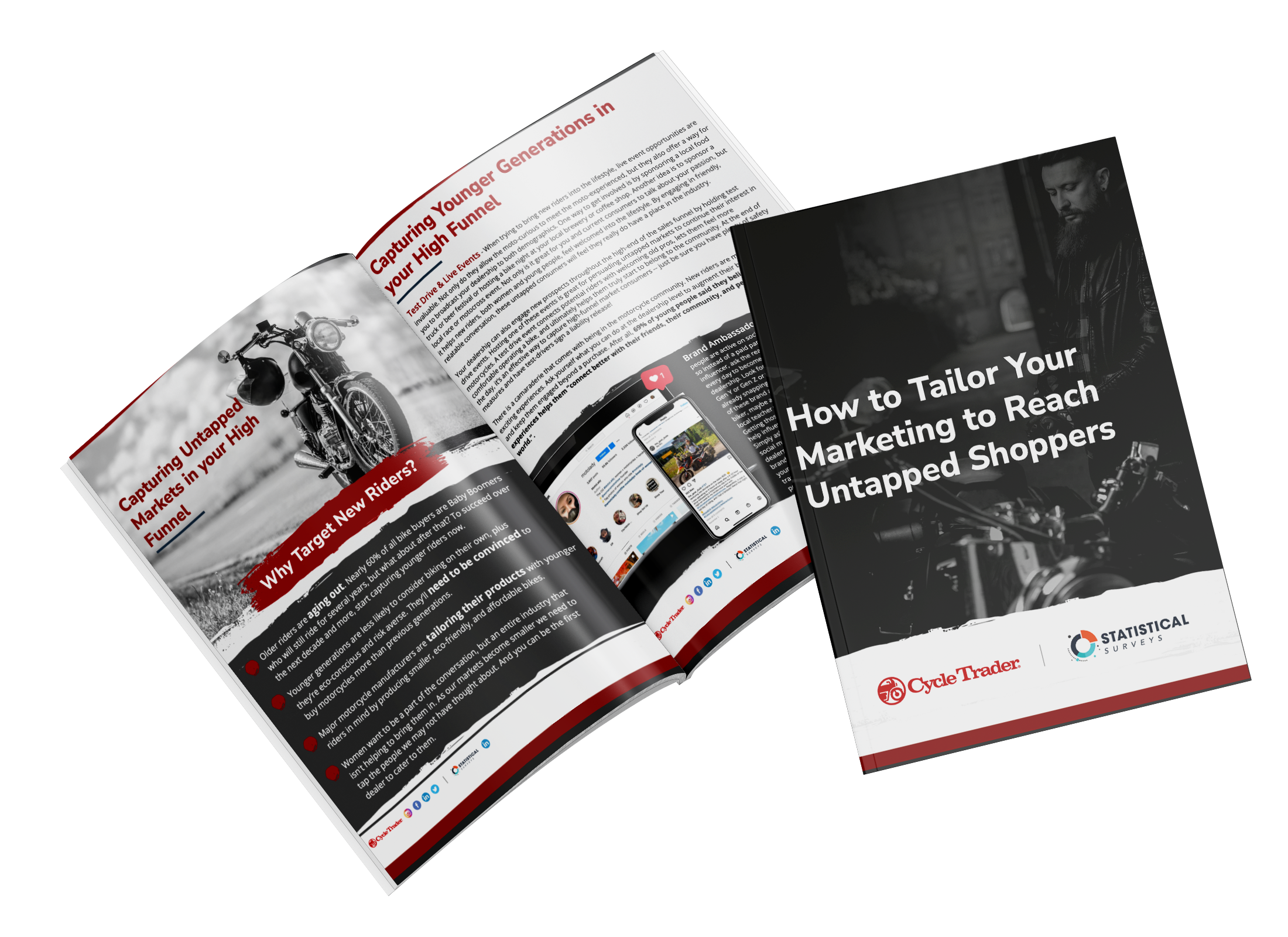 How to Tailor Your Marketing to Reach Untapped Shoppers
Motorcycle buyer demographics are rapidly changing, and a large segment of the market might be an audience you haven't considered targeting. To help dealers tap into these prospect opportunities, Cycle Trader is sharing exclusive consumer research and actionable marketing strategies for dealers to reach these buyers and move them down the path to purchase through our new webinar, "How to Tailor Your Marketing to Reach Untapped Shoppers."
The Power of Pricing: Using Data Tools to Optimize Your Profit Margins
With today's current inventory shortages and increased demand in the powersports industry, there is a lot more uncertainty and fluctuations around pricing. Taking the time to understand the data around pricing can mean a huge difference in maximizing profit margins when pricing units for sale and purchasing pre-owned units for resale. Download our webinar guide today to learn how our data tools can help you optimize your profit margins.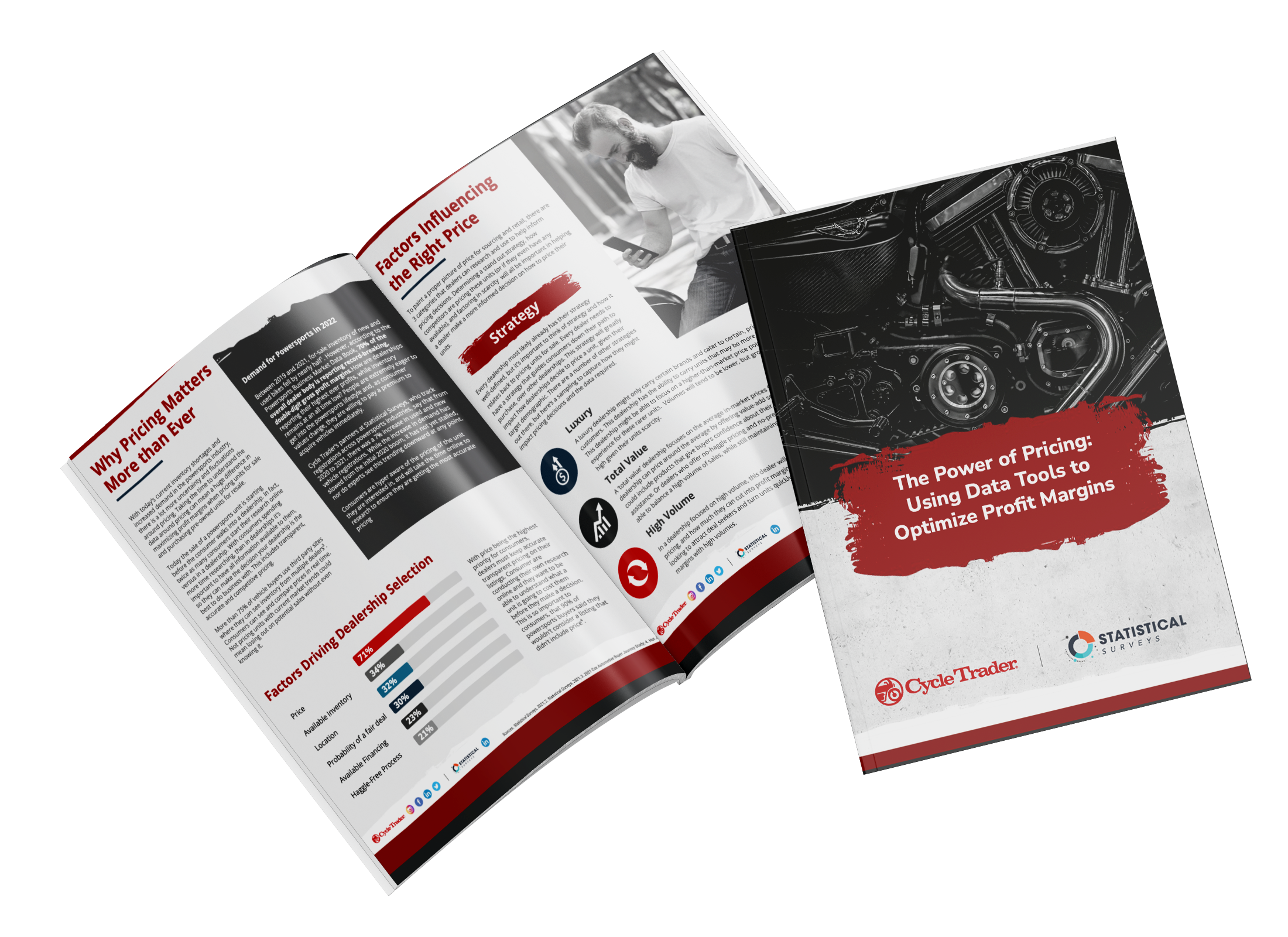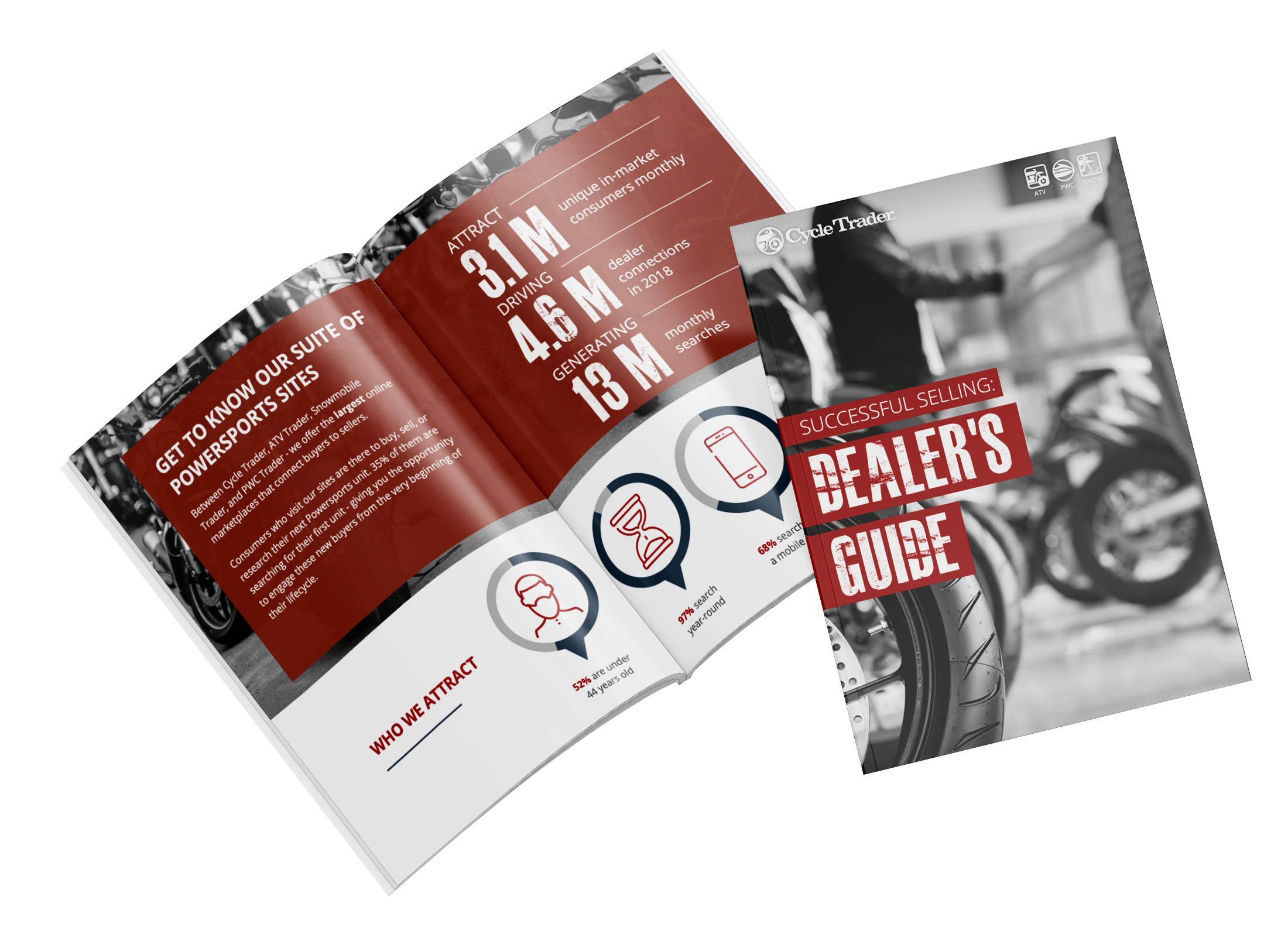 Successful Selling: A Dealer's Guide
Digital Marketing is more pertinent now than ever. In this digital age, it's important to understand who your audience is and how to reach them. In the Cycle Trader Dealer Guide, we discuss why digital marketing matters, the benefits of using Cycle Trader, and how you'll reach more consumers with Cycle Trader. Download our guide today to get insights on how Cycle Trader can help you take your digital marketing strategy to the next level.