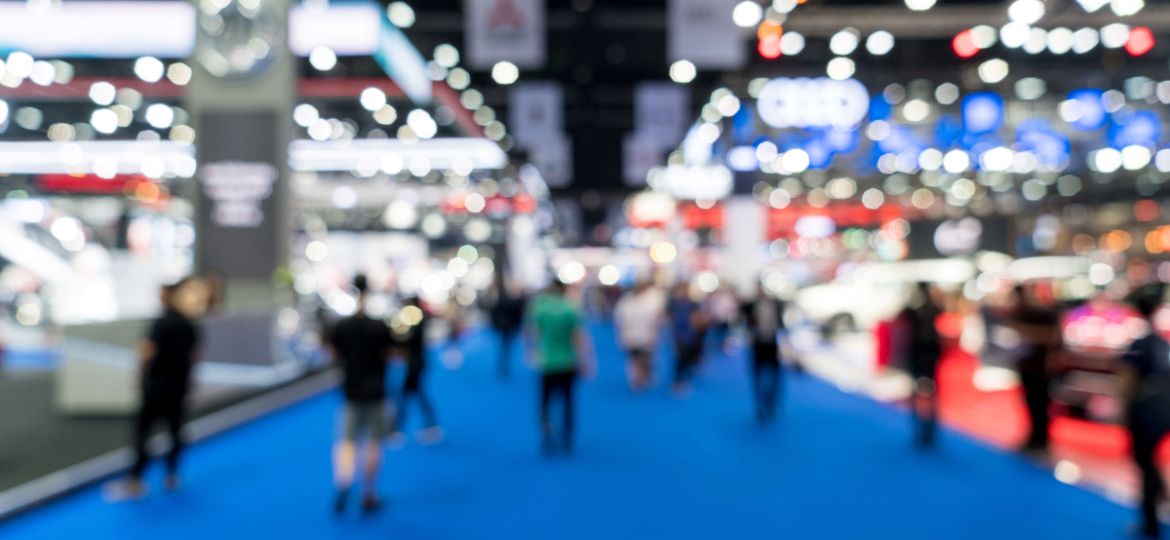 As the event season is in full swing, now is the perfect opportunity for dealers to make new connections and increase their brand awareness. Cycle Trader is here with some tips to help you make the most out of your trade show experience. Whether you are just starting out or have been attending trade shows for years, we're here to provide you with six tips and resources you need to maximize the success of your attendance. 
1. Plan Your Show Strategy
Once you have booked a spot at a trade show, begin mapping out your strategy. An important component of this strategy is to ensure that you have your marketing materials ready well in advance, such as catalogs with unit pricing, business cards, etc. Don't forget to prepare a budget as well. Additionally, it is a good idea to set some measurable goals, like aiming to get a specific number of leads.
2. Have an Engaging Booth
To maximize the visibility of your dealership, ensure that your booth stands out among the other exhibitors. Have an attractive display that is easy to explore, and staff the booth with knowledgeable personnel to interact with prospects and respond to their questions. Additionally, provide plenty of your branded materials for potential customers to take with them, such as brochures and flyers. Doing so will help get your dealership noticed and increase the chances of making a sale.
3. Offer Promotions
To attract more attendees to your booth, consider creating engaging promotions that incentivize attendees to visit. This could include anything from offering a raffle to providing branded promotional items. Don't forget to leverage social media to keep the conversation going by announcing the winners of the raffle or any other promotions you may have had. This will help you continue to engage with consumers after the show is over.
4. Network with Other Organizations and Businesses
Networking is essential for getting the best out of your trade show experience. Take advantage of the opportunity to meet and greet as many new people as you can and don't forget to exchange business cards. This includes local riding groups, repair shops, etc. Remember that organizational networking at industry events can be a great asset because you never know when the contacts you make will come in handy.
5. Take a Personal Approach to Following Up
After the show has ended, it is important to keep in contact with the people you meet. Utilize both social media and a more personal approach to start an ongoing conversation. A simple thank you note or email is a great way to stay in touch and to continue any conversations that may have started at the event. Make sure to follow up on any questions that you and the contact discussed.
6. Track Your Progress
Keep track of your progress and results from the trade show. Document all aspects of the event, including the number of leads generated, sales made, and customers contacted. Also, take note of any areas that could be improved upon for the next show. This will help you determine the success of the event and what changes you need to make for an even more successful show next time.
At trade shows, it is essential to engage with prospects and create meaningful conversations. Focus on introducing yourself and your business, and making connections that will help you gain more exposure for your dealership. By prioritizing conversations and following these tips, you can ensure that you make the right connections and get the most out of the trade show.
Want more marketing tips and resources, make sure to check out our blog at https://cycletradermediakit.com/blog/