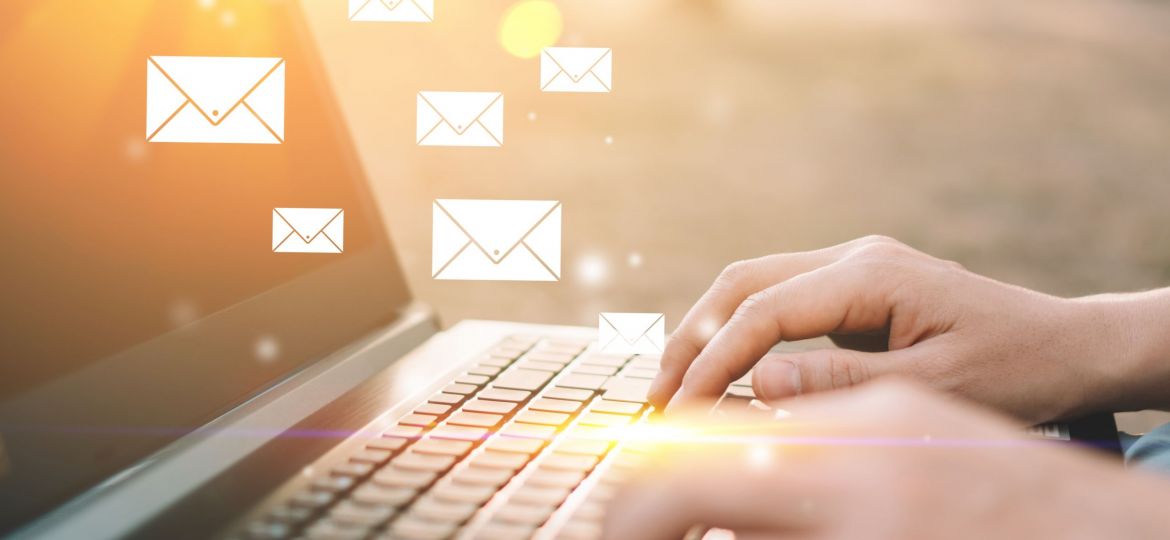 In our Getting Started with Email Marketing series, we'll be covering how to measure the success of your campaign. Once you have planned and implemented an email strategy, your campaign is off and running. If all goes well, you are effectively engaging prospects, generating leads, and retaining consumers. Of course, simply starting an email campaign is not the end of your journey – the next step will be to analyze the success of your efforts and see what lessons you can take on to your next campaign.
Check out the rest of our Getting Started with Email Marketing Series here: 
In the second edition of our Getting Started with Email Marketing series, we're discussing planning dynamic email campaigns.
It's important to keep in mind that maximizing email marketing efforts doesn't mean a dealership's marketing strategies should suffer. Even on a tight budget, dealers can maximize exposure, cultivate a sterling reputation, develop a leading voice, and become a powerhouse in sales. In Part 2 of our Getting Started with Email Marketing series, we're discussing how that success can be achieved when dealers plan dynamic email campaigns.
Previously we've discussed:
In this article:
Planning Dynamic Email Campaigns
As you develop and implement email marketing campaigns, you'll continue to learn more and more about what works for your dealership and your audience. Plus, the Internet is overflowing with guides about sending effective emails (like this field guide from MailChimp, or this ultimate guide from HubSpot). So that you don't have to scour the web and spend hours and hours reading all those guides, we've collected the most relevant planning tips for email campaign beginners. While the following recommendations don't exhaustively cover everything about email, they should give you a solid starting point for meeting the basic email marketing best practices as you plan your campaign:
Selecting an Email Service Provider (ESP): Unless you employ your own email specialist, you're likely going to need some help putting together and sending out emails. ESPs offer user-friendly software to create, develop, and implement email marketing strategies. Many of these companies have starting packages which are free, with affordable upgrades available for purchase, making them perfect for a scrappy marketing team. Popular ESPs include MailChimp, MailerLite, TargetHero, SendInBlue, ReachMail, Benchmark, and Constant Contact.
Getting Organized: Before you start signing people up to receive emails, you'll have to decide what the purpose of your email campaign is, what type of content can best serve that goal, and how frequently that content needs to be shared. Because emails should go out on a regular basis, it is best to organize, schedule, and track that content via a content calendar. As your email reach grows, you may even offer various options to customers based on how often they want to receive emails or the type of content they prefer. The ongoing development of your email program will require a strong commitment to staying organized.
Selecting Content: Once you have a basic plan, it's time to select the exact content that will go out. Emails can share expert content, exclusive offers, company updates, new product details, industry news, upcoming dealership events, or popular social media posts – just to name a few. Your content is up to you, and will depend on what you can offer and who your audience is – just be sure that what you share is professional, insightful, and aligned with your email marketing goals.
Gaining Subscribers: There are a number of effective ways to get people to sign up to receive your emails, including requiring an email to access certain parts of your website or to download certain content, asking social media followers to subscribe via a landing page, or collecting emails in-person while at tradeshows or in your dealership. From an ethical standpoint, people should always know when their email is collected, what kind of emails they may receive, and how often they will be emailed. Always state your purpose when collecting emails, avoid buying pre-collected lists from outside parties, and only send what you say you will – you don't want to be known as an annoying "spammer." Following these best practices for gaining subscribers will help you maintain a robust list of followers who are interested in your content, and also helps maintain your reputation as a quality industry leader.
Once you have selected an ESP, organized your efforts, selected specific content, and gained subscribers, you will be set-up for success and ready to actually implement a dynamic email marketing campaign. And, of course, our tips and tricks for implementing email campaigns will be coming soon.
And there you have it. Now you're ready to start sending emails to prospective customers to help grow your revenue.  If you're looking for more options in your advertising channels, crafting dynamic emails is a great way to successfully maximize exposure and grow sales. And if you're looking for more ways to get started with email, future posts in this series will further discuss email campaign implementation and analysis, as well as community service. Stay tuned.