WANT TO BOOST YOUR INVENTORY?
Cycle Trader understands the contention that trade-ins can cause during the buying process, so we've developed a solution. With our new Cash Offer trade-in tool, we help bridge the information gap between buyers and sellers, as well as assist dealers with ongoing inventory shortages within the powersports industry.
Contact consumers directly to support inventory acquisition
Get detailed trade-in leads from consumers ready to sell
Access to consumers prepared for dealer offers with market-reflective trade estimates
Cut down on deal times with a digitized trade-in process
THE CASH OFFER EXPERIENCE
Our Cash Offer Experience consists of two components:
 • The Motorcycle Values landing page educates the consumer on the trade-in valuation range for their used motorcycle.
 • The "Place an Ad" component educates the consumer on their trade-in valuation range for their used motorcycle while placing an ad for their vehicle on our site.
Both components provide the consumer with the option to receive offers from participating dealerships within their local area.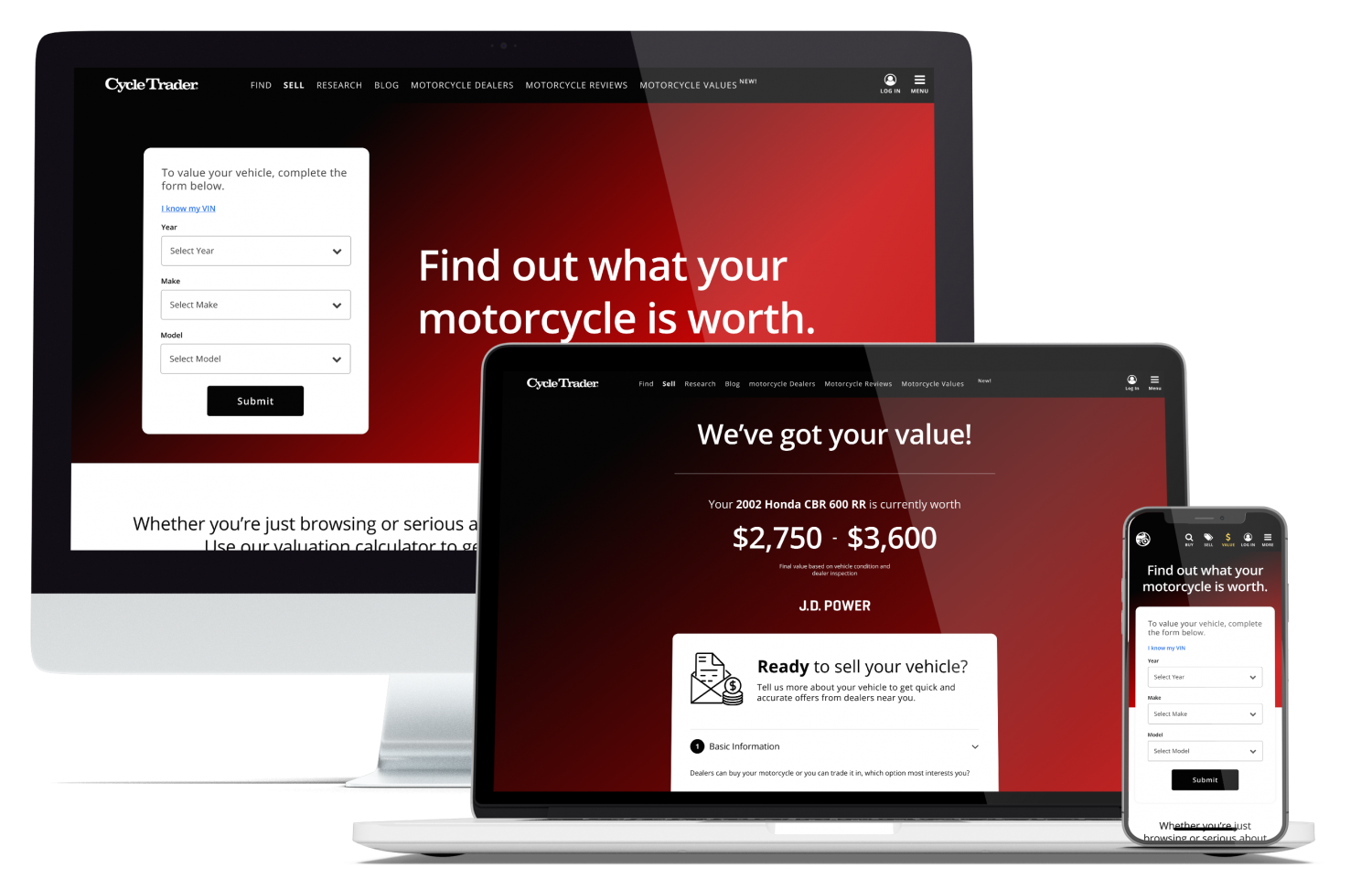 The Consumer Gets Their Value
The Consumer Opts-in To Dealer Offers
You Receive an Opportunity Notification