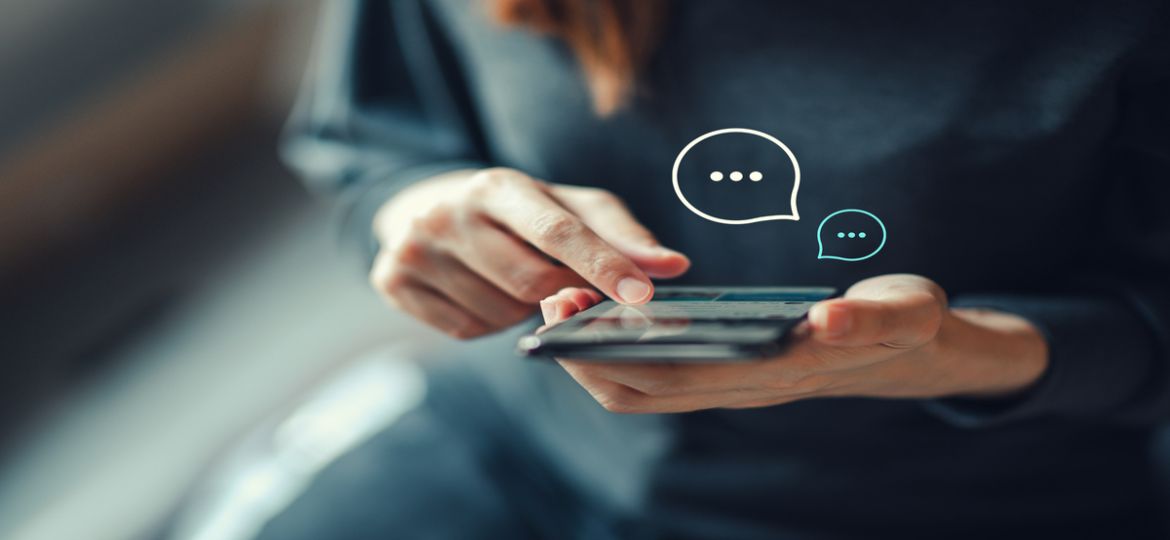 As technology makes communication across multiple channels easier, convenience has become a top priority for shoppers. Consumers now expect to get immediate responses from the businesses they reach out to. In fact, 79% of customers say that they prefer live chat because of the immediacy it provides. However, meeting this demand can be a hassle if you don't have the proper tools in place. Luckily, Cycle Trader's Live and Managed Chat products are the perfect tool to help you to facilitate your communication efforts with consumers.
Live Chat helps you respond to potential buyers who are reaching out about inventory you have listed on Cycle Trader, when you are available, from whatever device they are searching from. This is a great way to strengthen your relationship with customers and boost your sales, as Chat leads to a 48% increase in revenue per chat hour and a 40% increase in conversion rate.  This product is extremely helpful when interacting with customers, and if combined with managed chat, you can satisfy the needs of customers quickly, while spending more time on the sales floor. To maximize your success with chat, make sure to check out our tips for using live chat. 
The Managed Chat Concierge manages every incoming message from potential buyers on Cycle Trader. The customer is automatically responded to via live advisors and then the lead's contact information, along with a transcript of the conversation, will be sent to you for review. With Managed Chat, customers can have their basic questions promptly answered and are put in touch with you to get the deal rolling. 
Now that we've talked about the importance of providing a better communication experience for consumers, let's discuss three key benefits you gain when using both Live and Managed Chat for your dealership. 
Seamless Experience
In TraderTraxx, you can see chat leads live and receive transcripts directly to the email address set up for your other leads – without having to sort through an extra system. Plus, our Chat feature is mobile friendly and supports multi-language translation, so you can connect with any customer from whatever device available to them. 
Save Time
You can choose to respond to a potential buyer yourself with Live Chat or have a Managed Chat Concierge representative step in to provide customer support, allowing you to stay focused on closing your next deal. With these options, you are not limited to only email or phone calls, which helps you better connect with the 42% of customers who prefer live chat (compared to just 23% for email). 
Assist Customers 24/7 
As potential customers browse your inventory on our marketplace, they can reach out to you with questions through chat to get their questions addressed at that moment and receive a response in a matter of seconds. If a customer happens to reach out after hours, a live person will respond, keeping buyers engaged no matter when they want to interact with your dealership. 
While Live and Managed Chat offers a more optimized experience for you, it also helps to make every interaction more personalized and enriching experience for your customers. Customer satisfaction is a crucial part of every sale. You want to keep customers engaged and happy as you guide them further down the sales funnel, and this starts with the initial interaction when they contact your dealership. 
If you're ready to start building meaningful connections with consumers, enabling Live and Managed Chat is an effective way to start. You can access these benefits, and more, by reaching out to Cycle Trader.